Beautiful Musical Instruments and
Powerful Vibrational Healing Tools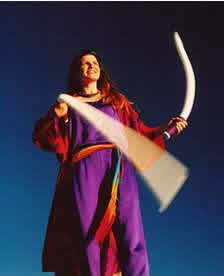 You'll feel uplifted, re-energised and
incredibly free as you experience the
transformational healing power of sound
through playing the Harmonic Whirlies.
click to hear the
Harmonic Whirlies
If you cannot see this image
or hear the music you will
need to download Flash plug-in
to enjoy the sounds on this site.
It takes about one minute.
Click here to be inspired as Sarah plays her Harmonic Whirlies on Youtube.